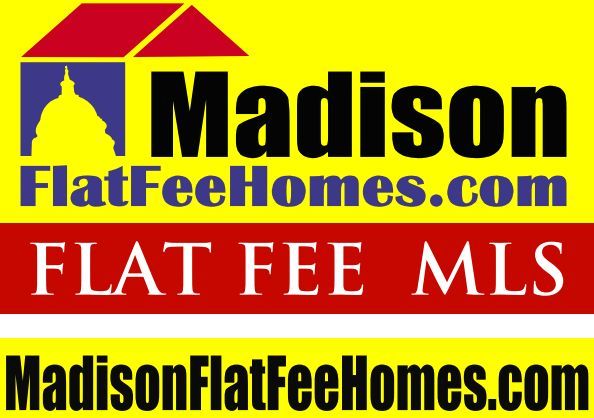 Welcome to Madison Flat Fee Homes! We are a family owned, local business with over 20 years of experience in real estate sales and marketing. We provide a full-service experience without the high commission fees. With us, you only pay for the services you use, and you only use the services you need. Best of all, you'll have a team of dedicated professionals at your disposal, whether buying or selling a home.
Madison Flat Fee Homes has a unique approach to real estate. By working as a team, we are able to provide exceptional service to our clients, while keeping our services affordable and consistently exceeding our clients' expectations. We are the only local flat fee company to provide a designated Listing Agent, Administrative Assistant, Negotiation Specialist, Transaction Coordinator and Exclusive Buyer Agent to every client.
Eliminating commission from our business model affords us the ability to be completely focused on our clients and their needs, without regard for personal gain, allowing the team to represent our clients with complete integrity.
SO FAR WE'VE SAVED OUR SELLERS OVER $4,062,432 IN REAL ESTATE COMMISSIONS
OUR BUYER CLIENTS HAVE RECEIVED OVER $366,186 IN COMMISSION REBATES
$399 L I S T I N G P A C K A G E**
Just like traditional real estate firms, we'll list your property in the MLS, provide professional photography, a yard sign and a lock-box. We'll also prepare a Market Analysis for you and assist you with setting an asking price. We submit our listings to hundreds of real estate websites like Zillow, Trulia, Realtor.com and more…guaranteeing you maximum Internet exposure.
A traditional real estate firm will provide the same services for a 6% fee, which is typically split between the listing broker and the buyer broker. Our $399 Flat Fee MLS service eliminates the listing broker commission, so you'll save a minimum of 3% and you'll retain the right to sell "By Owner" and pay no commission at all! Our web exposure actually increases your odds of selling directly to a buyer and saving a full 6%.
Our $399 listing package includes unlimited renewals at no charge and can be cancelled at any time. **Additional fees apply to the following properties: Homes with Acreage, Homes above 4,000 sq/ft, & Multi-unit Apartment Buildings. Please call the office for pricing.

Click here to see why we're Madison's #1 Best Value
$550 N E G O T I A T I O N / C L O S I N G S E R V I C E S
Navigating a sale can be tricky! Our negotiation and closing services team will receive and review offers on your behalf, negotiate terms, draft and present counter-offers & amendments, coordinate home inspections, order title and deed, schedule closing, and review your settlement statement for accuracy. Multiple offers are billed at $200 per additional offer. The fee for these services is paid at closing. You can add these services at any time and do not have to commit to using our team at the time of listing.
25% BU Y E R R E B A T E P R O G R A M
Ready to purchase a home? Our Exclusive Buyer Agent will schedule and attend showings with you, draft and present offers, negotiate your purchase, coordinate and attend home inspection, and coordinate and attend your closing. At closing, you will receive a check for 25% of our commission (typically 3% of purchase price, which is paid by seller). Rebates are tax-free and can be used toward your down-payment.
NEED MORE INFORMATION? CLICK HERE: MLS LISTING DETAILS
READY TO GET STARTED? CLICK HERE
OR CALL(608) 592-2100